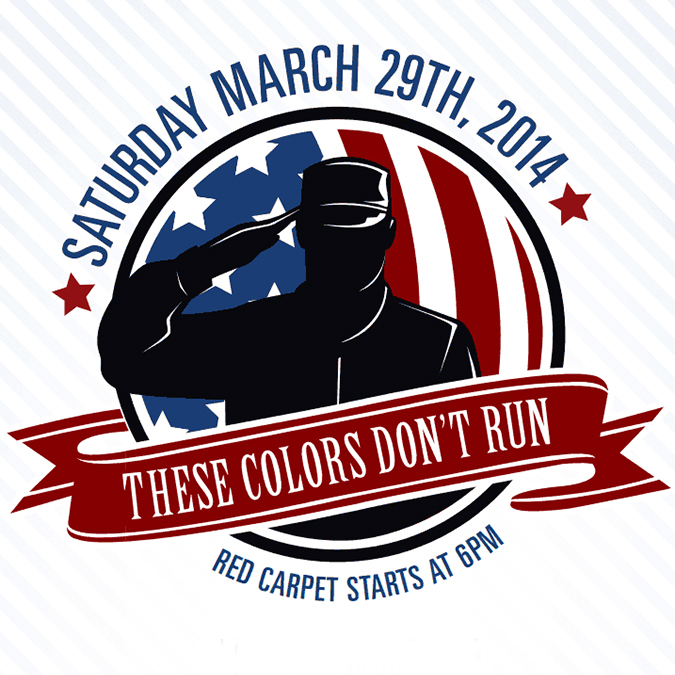 These Colors Don't Run is a benefit that has been organized to help support the Keystone Wounded Warriors that I'm scheduled to photograph.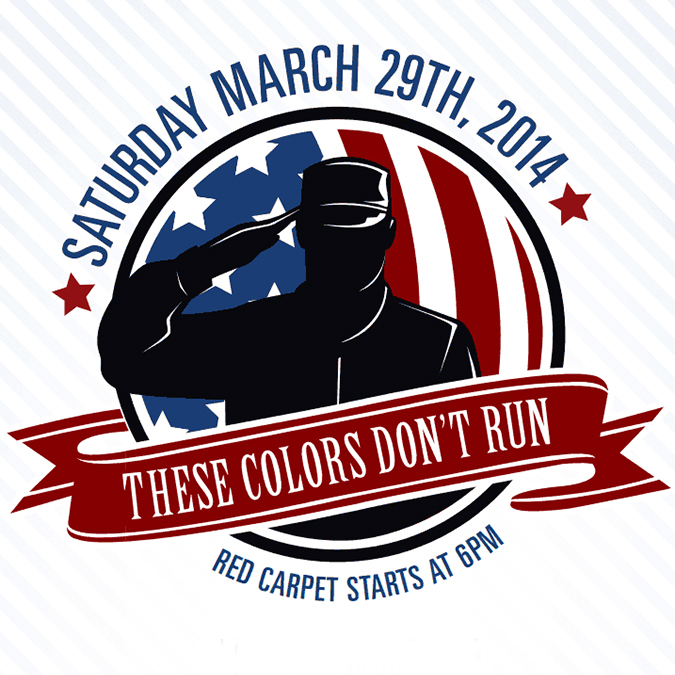 Time and Place for These Colors Don't Run 2014
The Valencia Ballroom
148 North George Street, York, Pennsylvania.
Saturday March 29, 2014
6:00 PM – 9:30 PM
Tickets:
VIP $40.00 Includes front row seating and swag bag.
General Admission $25.00
Free Parking
Tickets can be purchased at:
The Valencia Ballroom
More information on tickets here.
142 N George St, York, PA 17401
Phone: (717) 848-8257
The Stony Brook Barbershop
3755 E. Market St, East York, Pennsylvania 17402
Phone: (717) 755-9401
What to Expect from the These Colors Don't Run 2014
On top of the fashion show next the 2014 benefit will have VIP seating, a social hour and a silent auction. The JROTC of Dallastown High School will act as the color guard. Members of the Keystone Wounded Warriors will speak. There will also be performances by the Dazzling Dance Gems, Kayla Kroh and Leah Burkey. Music provided by Fact + Fiction.
There will be a guest speaker, a cash bar, hor d'oeuvres, photo booth, and a fallen hero table.
Included in the Fashion show will be designs by Nikkay Fashions, Michelle Renee, JTR and Company, Caramente Line Designs, Blinged out by India and Star Designs. The Keystone Wounded Warriors will also be showing a items that can purchase to help support them.
Guest appearances will include Ms. Motorama 2014, the USA Cheerleaders, and York Capitals.
Donations Made to These Colors Don't Run
100% of all donations and money generated at the These Colors Don't Run Benefit will go directly to the Keystone Wounded Warriors.
100% of the staff and those working for the event are volunteer.
Who are the Keystone Wounded Warriors
"Keystone Wounded Warriors is a non-profit organization honoring the daily sacrifices made by the brave men and women in all branches of the United States Military. Keystone Wounded Warrior has been dedicated to providing local wounded post-9/11 veterans with support while transitioning into the civilian world. They strive to ease the financial, physical, and mental burden that has been placed on our troops. Keystone Wounded Warrior needs the assistance of individuals in our community to continue providing for our true American heroes."
Please note that neither These Colors Don't Run nor Keystone Wounded Warriors are affiliated with The Wounded Warrior Project
Make Plans to Attend These Colors Don't Run 2014 Now
Make plans to attend now and show your support for the men and women Pennsylvania and the rest of the country who have served this great nation.
Swing by and Like the These Colors Don't Run Facebook page to stay abreast of what's going on and get involved.
If you would like to make a donation for the auction or make a cash donation please email Nikke Shanabrough at nikkayfashions@gmail.com
Donations of household items, toiletries and hygiene products will also be accepted.
All media inquiries should contact Bridget O'Brien at bridget@bridgetobrienprandevents.com