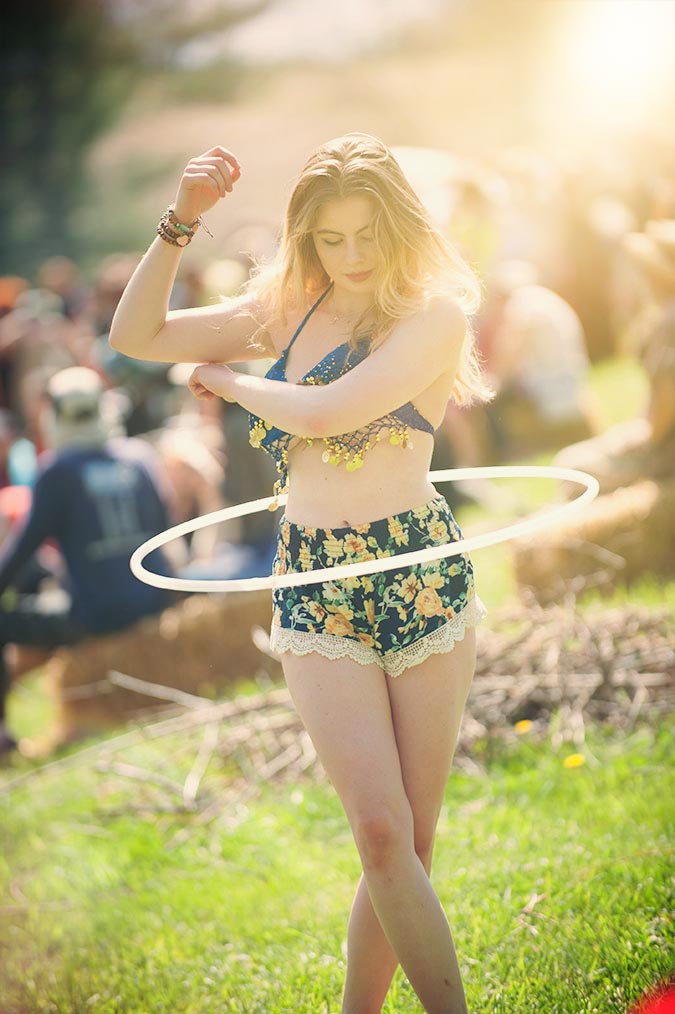 Yesterday I attended the 2015 May Day Fairie Festival at Spoutwood Farm, Glen Rock, Pennsylvania. It was the 4th year in a row that I was able to go and snap a few shots. It's always a great deal of fun and the opportunity to capture unique photos of unique people just never ends. It's true enough that I'm not a free spirited hippy type by any stretch of the imagination. Even so it's always nice to go and get my tree hugger on just once a year!
Tree hugging hippy or not, I love the photos I get at the Fairie Festival in Glen Rock. Because the people and their, often, outlandish costumes, the photos are always unique and different. Nearly every photographer will tell you that different is always a good thing. It gives us a break from shooting the same old thing day in and day out.
There's always so much going on at Spoutwood. Just as an example, I was off on the fringes of the event having a smoke break with the rest of the outcast, when I saw Rowyn Sage a 100 or so feet away dancing with a hula hoop. I lifted camera, snapped off 4 or 5 shots and presto! I captured the little gem below. After I finished my smoke I went over and had a little chat with her.
Dancing and More Dancing
[pullquote]People dance at the drum circles, they dance when the bands play and sometimes they dance just to dance.[/pullquote]There is a lot of dancing at the Fairie Festival. People dance at the drum circles, they dance when the bands play and sometimes they dance just to dance. This year I think that's what I photographed more than anything else. Just people dancing. One of the more interesting characters I talked to was Nicholas Galiano, see photo below. I love the costume he was wearing and the way he danced while wearing it really set him apart from the crowd.
Now, everyone who knows me, knows damn well that if I dance someone's going to stop and check me for a medic alert bracelet! For obvious reasons you're not going to see me dancing very often. I'm really not even a fan of dance. My wife and daughters love it. They actually do dance and from time to time watch silly TV shows about it as well as an occasional movie. Think Step Up and you'll get an idea of the kind of garbage they like.
Dance lover or not there was Kate, middle of the photo below, and I think it was perhaps the first and only time in my life that I was ever truly captivated while watching anyone dance. EVER! Anyway, I didn't get her last name in the short chat we had but to quote Stephen King. She moves "- – – like the ocean before it storms."
Oh well, enough babbling. Here are a few more shots from my day at the 2015 May Day Fairie Festival. Hope you enjoy them as much as I enjoyed snapping them.
Twig The Fairy at the 24th Annual May Day Fairie Festival 2015
Wotan The Faerie Smasher finally caught a fairy at the 24th Annual May Day Fairie Festival.
Oneira Kallisti from the Transcendence Tribal Belly Dance Collective at the 24th Annual May Day Fairie Festival
KUBINDO!
Video From This Years Festival
Below is a short video from this years event!
More Photos From The 2015 May Day Fairie Festival
Follow Me on Facebook and Twitter
Be sure and follow me on

– Facebook and

– Twitter to keep up with all of my latest photos and events.