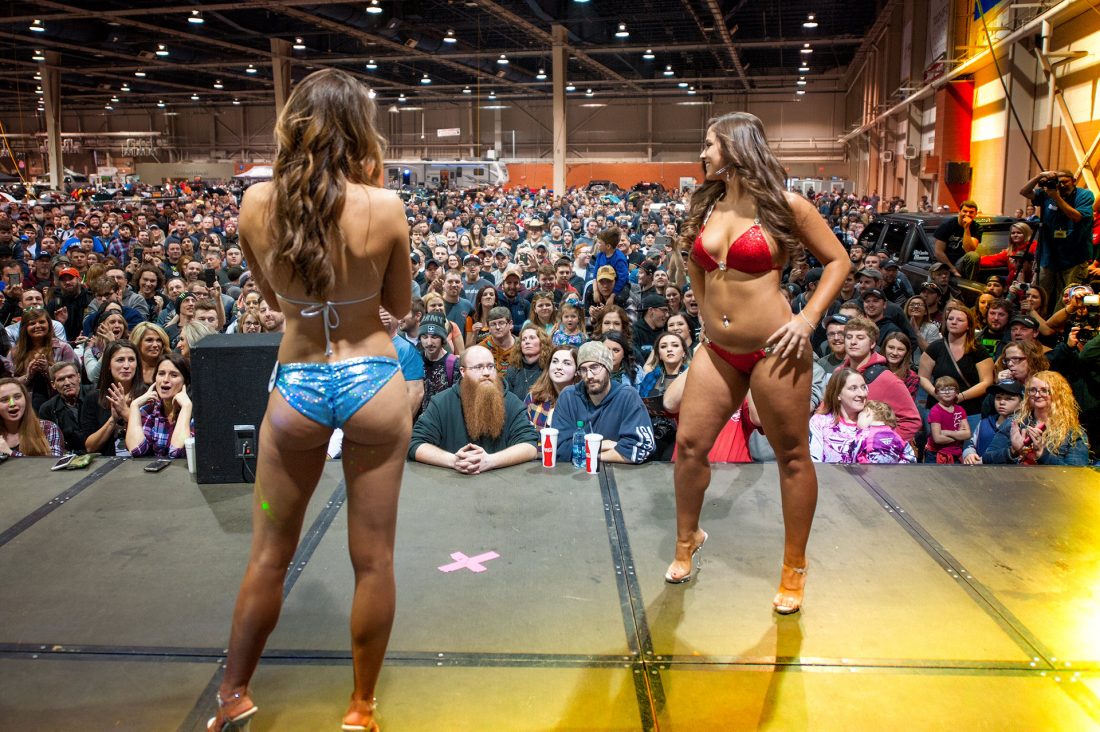 Motorama 2018 has come and gone. Anyone that knows or follows me knows that Motorama is by far one of my favorite events to cover every year. Oddly enough I have always had a love, hate relationship with it. It's aways a blast and there's always so much going on. As I've said in the past, it's also the only time that I get so see some old friends. Fun or not there's a grueling pace and it can suck the life out right of you. Every year I can home feeling like I've been beat with a jack hammer. Even so as soon as it's over I'm already itching for next year.
Sadly I Didn't Attend Both Days of Motorama 2018
She was all kinds of excited that Abby won the bikini contest this year.
Love, hate or everything in between I didn't get to attend both days of Motorama 2018. This year my daughters came to see me the same weekend. As I only get to see them perhaps twice a year at the most I chose to only dedicate one day to Motorama. Had it been any other show, event or job than Motorama I would have stayed home and not gone at all. The oldest of my daughters and her boyfrined did come to the show for the first time this year. He's a motor head and likes the cars. Megan told me that her favorite events were the arenacross races and the bikini contest. She was all kinds of excited that Abby, the contestant that she liked the most, won the bikini contest this year. Operantly she was was rooting for her from the start.
Below is a shot of them in the stands. She's the cute goofy one, smiling down on me with the phone in her hand. I'd of liked it to have been a better shot but they were way up on the stands near the top and that's about as close as I could get with the 200mm lens that I had with me. So, for what it's worth I'd like to think my daughter Megan for coming out to see me at the show this year. It meant more to me than you know.
40 Years of Motorama
Motorama 2018 marked the 40th year for the event. I've only been going since about 2008 but boy, I did like the sweat shirts that were produced for it this year. I should have begged for one. They most likly would have said no and the worst they could have said was hell no. "No super cool shirt for you." 🙂 Anyway, here's one of the monitors out on the track wearing one.
Edit: February 23, 2018
So today I checked my mail and the good folks at Motorama Events sent me one of the shirts. Thank you so much!
Each year my fellow photographers and I like to grab the line shot. After tossing our crap in the press room it's always the first thing we do every Saturday morning before they open the doors. This year the line was longer than I had ever seen it. What you see in the photo below is pretty normal. There's nothing at all unusual about it. what you can't see is that the line stretches attest 100 to 150 feet behind me and stars wrapping around the building on the far side. I can only assume that everyone wanted to get early start because of the mini blizzard we were suppose to be getting at 3:00 PM that day. The shot below was snapped not long before the doors opened at 9:00 AM.
Dealing With Me
These poor people had to deal with me!
While out shooting the line I always take a few moments and find a few people to bother, heckle etc. This year I met a happy couple waiting to get in and chatted with them for a bit. Sadly, in my rush to get out the door, I forgot my note pad at home. The really stupid part is that I'd set it on the kitchen table not 10 min before I left for the show so I wouldn't forget the thing. How special is that?! Oh well. I'm sorry that I didn't have it and I can't remember what you said your names were. It was nice talking with you Saturday morning however. If you happen to see this drop me a line in the comment section below.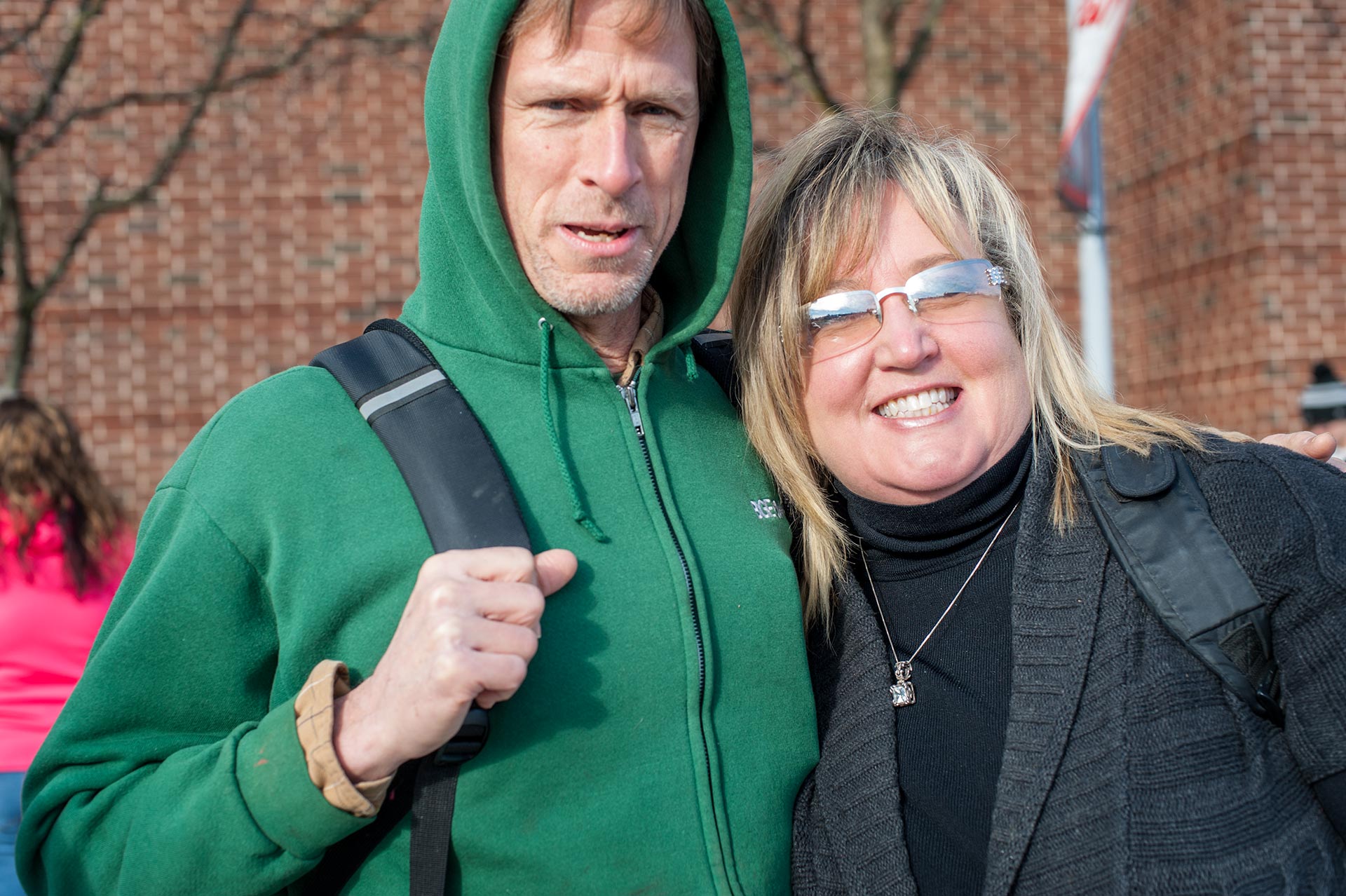 Arenacross at Motorama 2018
My favorite event at Motorama is always the races. Now, I can't say that I'm an extreme risk taker like I was in my younger days. At the same time if you are no living there's little point in life at all. There's certainly a rush when you're out on that track with bikes wizzing past on both sides. It's potentially dangerous and you have to be carful. This year just happen to be the first time since I first started shooting Motorama that I didn't need to jump out of the way at least once. Most years I come close to being hit several times. This was a good year however and there were no close calls for me at all. Not even one which is almost unheard of. This is probably a good thing as I'm getting older, slower and more senile by the day! In to the main arena at the Pennsylvania farm Show Complex there are bikes, trikes and quads racing all day for two straight days. From time to time there's standing room only but it's all included as part of the entry fee.
Bikes
I love shooting the bikes. There are all sorts of riders from itty bitty kids to adults of all skill levels racing at Motorama. The little kids are so cute you'll die from sugar shock and the big boys are amazing as they seemingly spend more time in the air than they do on the ground. The one thing I know for certain is that out of the 50,000+ visitors to Motorama each year I have the best seats in the house and that's hard to beat by any standard.
Video of the Arenacross Races
Below is a short 55 second video or the arenacross races from my vantage point. Y'all go easy on me now. Keep in mind that this no high class Hollywood production. It was just me shooting part of the race with my cell phone just as anyone else there might have. Why? Because it's just cool!
Photos of the Bike Races
Below are a few random photos from the bikes races.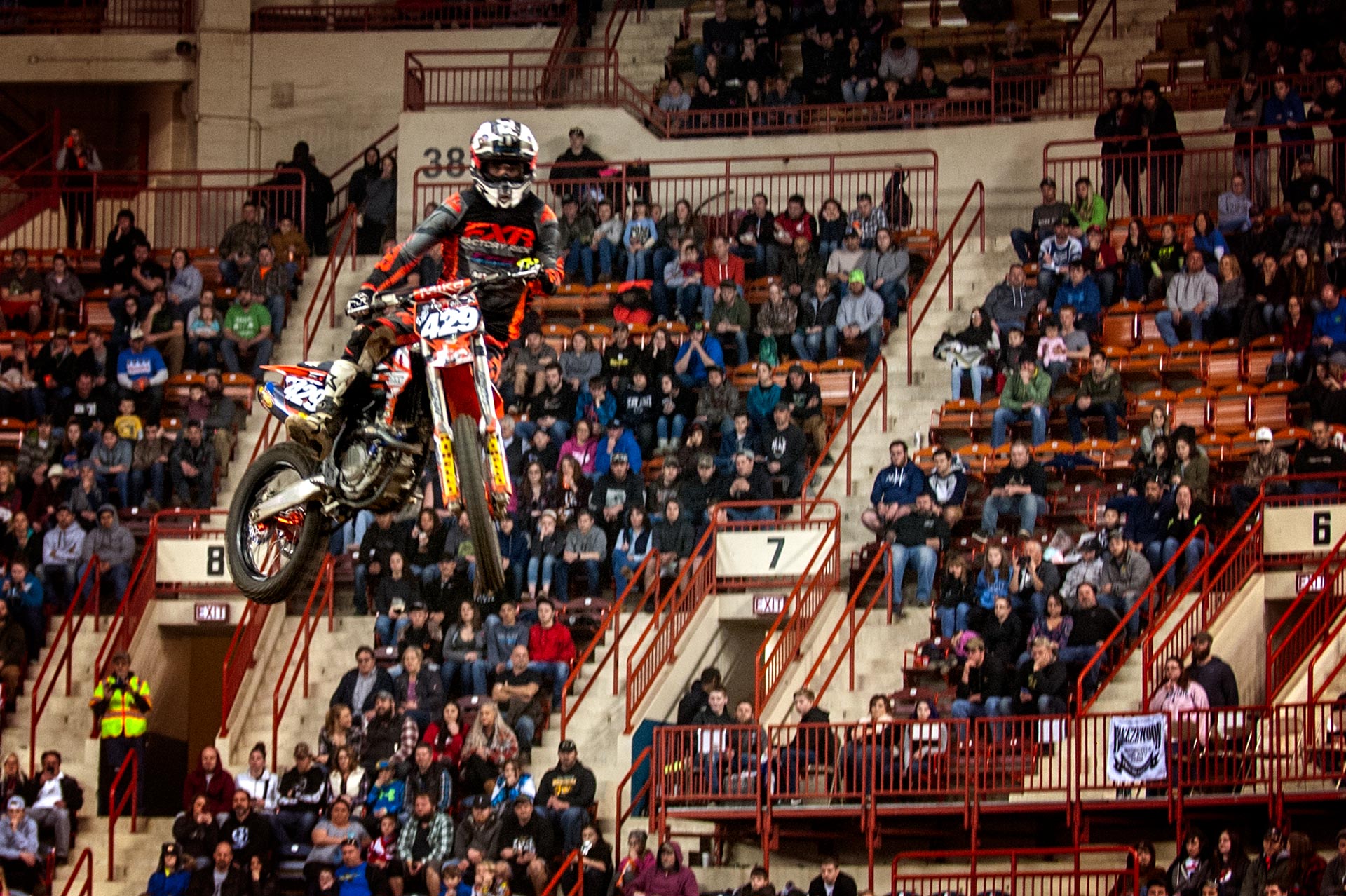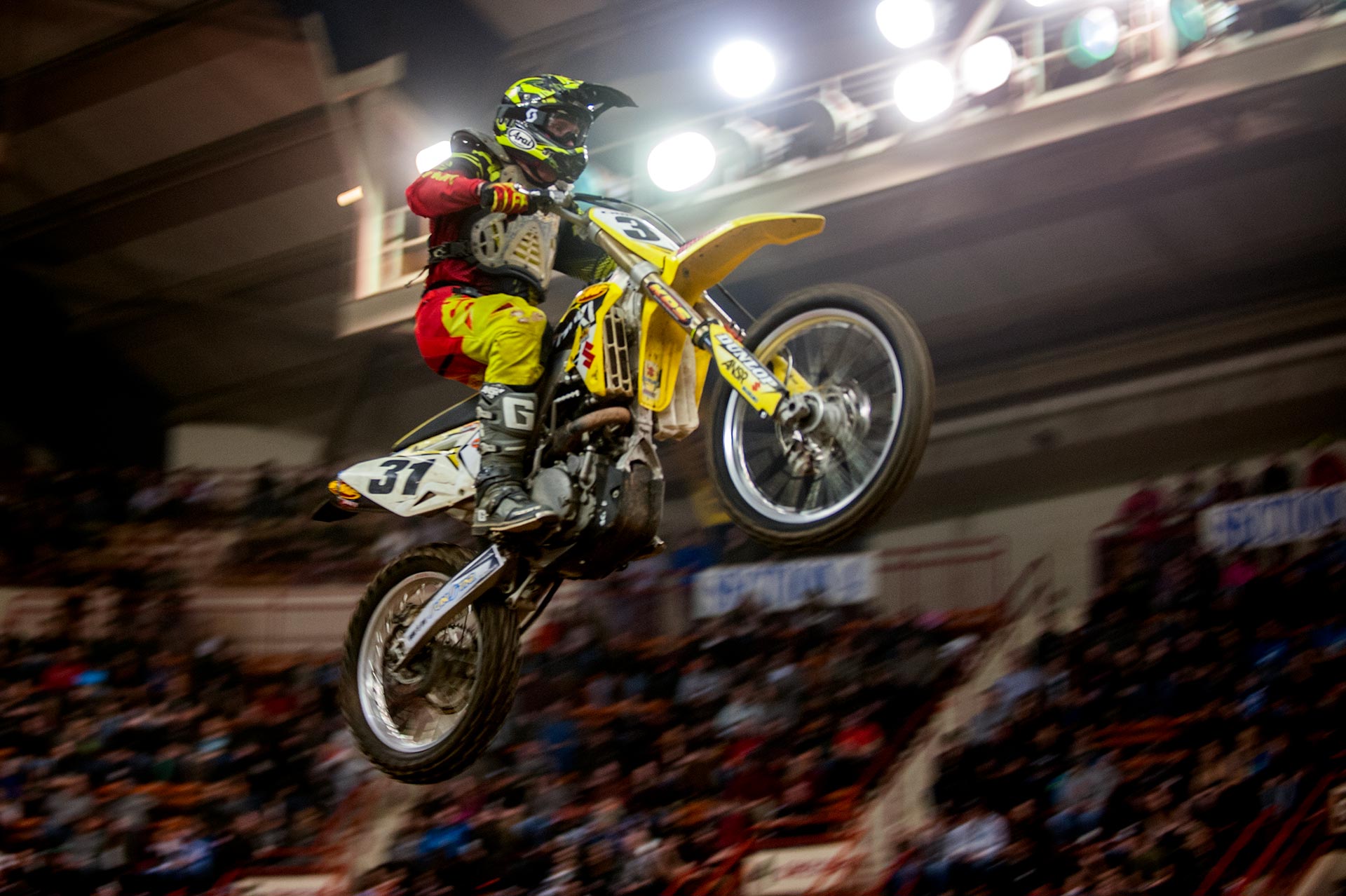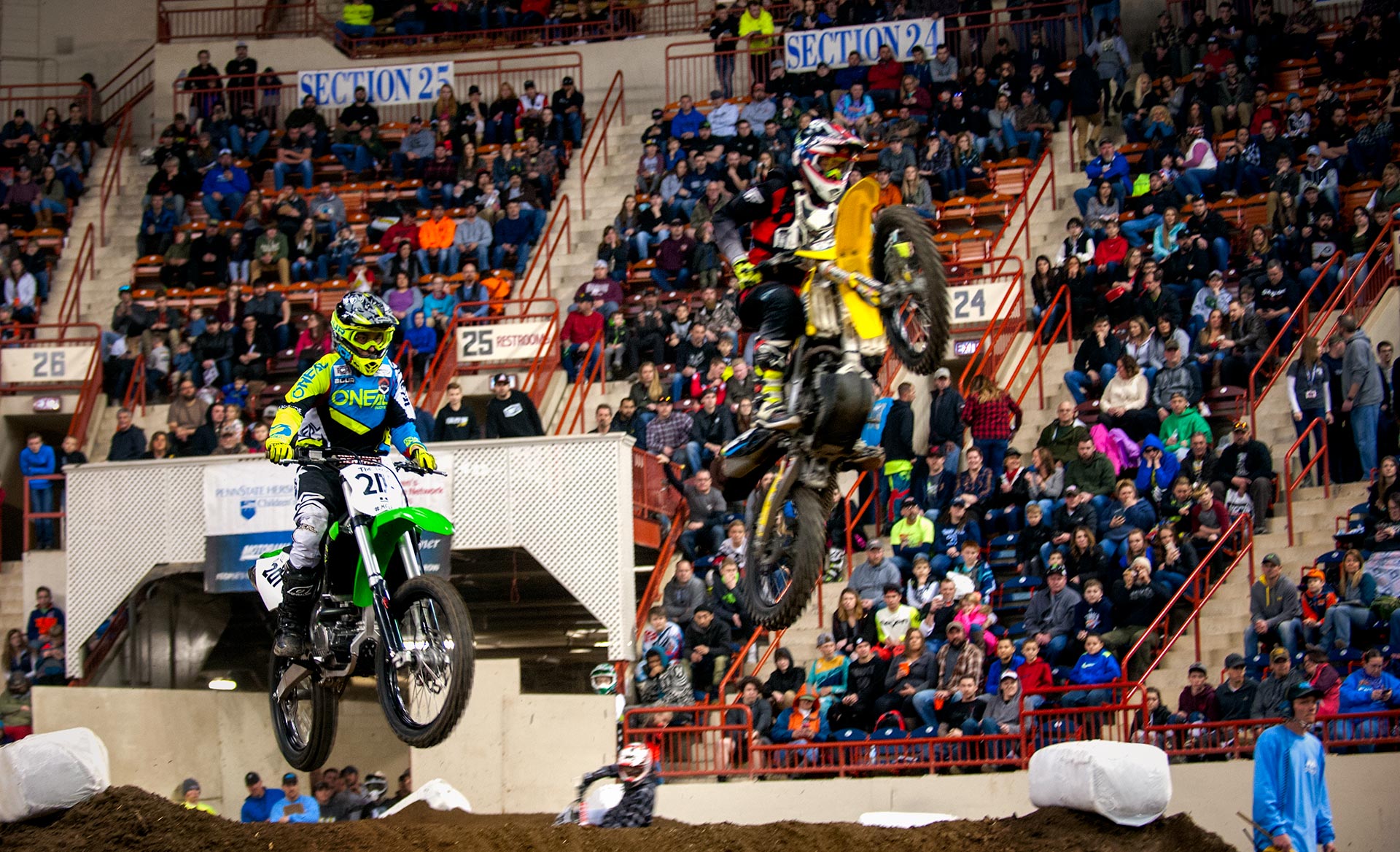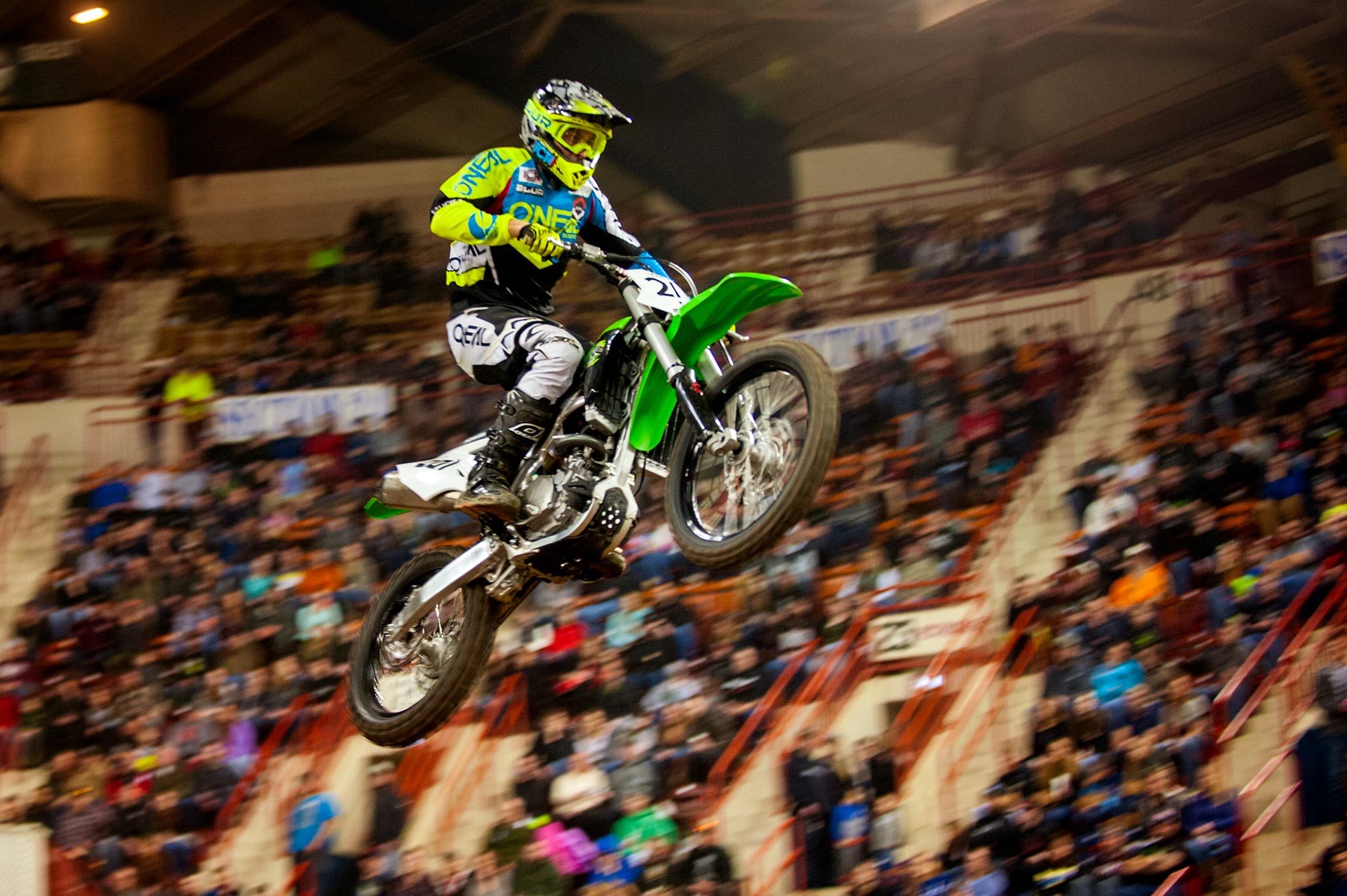 Photos of the Quad Races
I didn't get many shots of the quads but here's a few.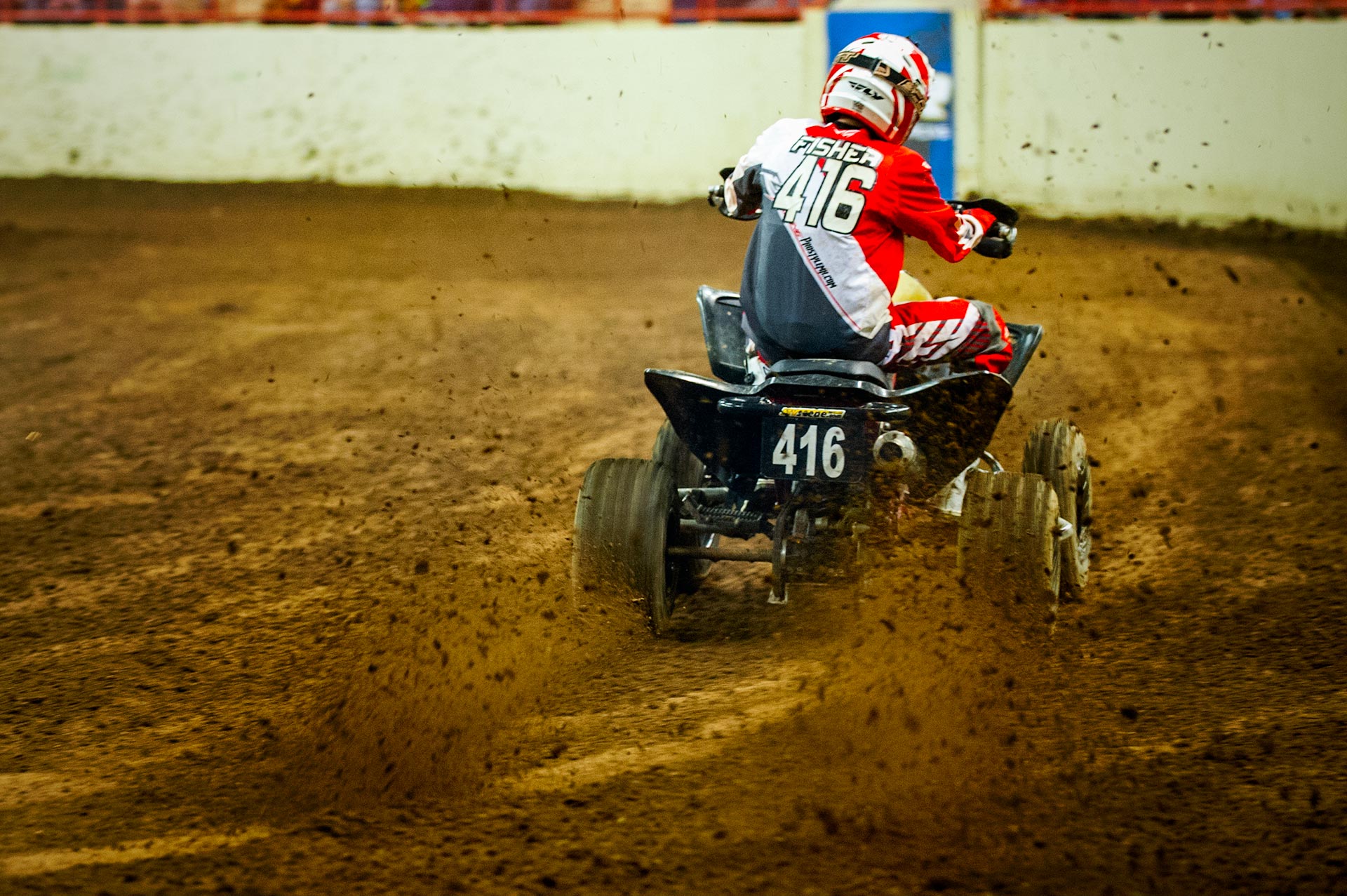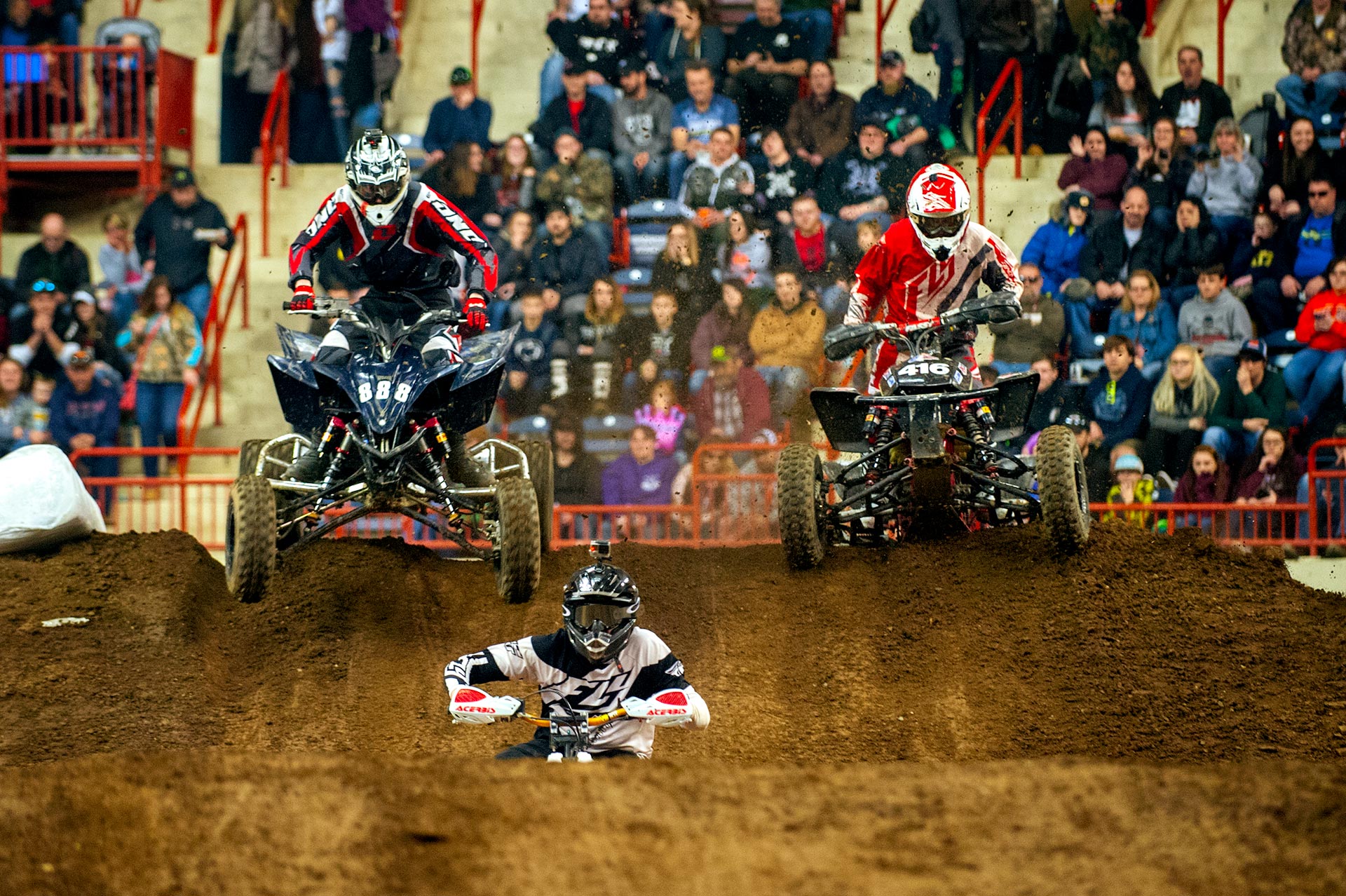 Ms Motorama Bikini Contest 2018
Because I didn't go Sunday I didn't have an opportunity to shoot the Ms Motorama Pageant and the crowning of Ms Motorama 2018. I did however grab a few shots of the Ms Motorama Bikini Contest on Saturday.
Before we get into that however I'd like to give a quick shout out to Mike Cepress. He host the Ms Motorama Pageant and has every year since, hell if I know. Perhaps as far back as 2011. With that I'd just like to say hi and thank you for every thing you do year after year.
With that we also have a few shots from the Ms Motorama 2018 Bikini Contest below.
The Car Show
Last we have the car show at Motorama. Just as with every thing else I didn't have a great deal of time to photograph much of what I wanted. Even so I was able to capture some shinny objects and here are a few of them.
That About Wraps It Up
That about wraps up Motorama 2018. I may come back later and upload a few shots to the RC pits and races but I need to find more than just the one decent shot I have from the pits that I've seen. It's so odd that this years Motorama has only come to a close about 26 hours ago and I'm already chomping at the bit for next year. With luck I'll see you all there. If you'd like to see some of my photos from last year's event you can do so at this link.
Follow Me on Facebook and Twitter
Be sure and follow me on

– Facebook and

– Twitter to keep up with all of my latest photos and events.