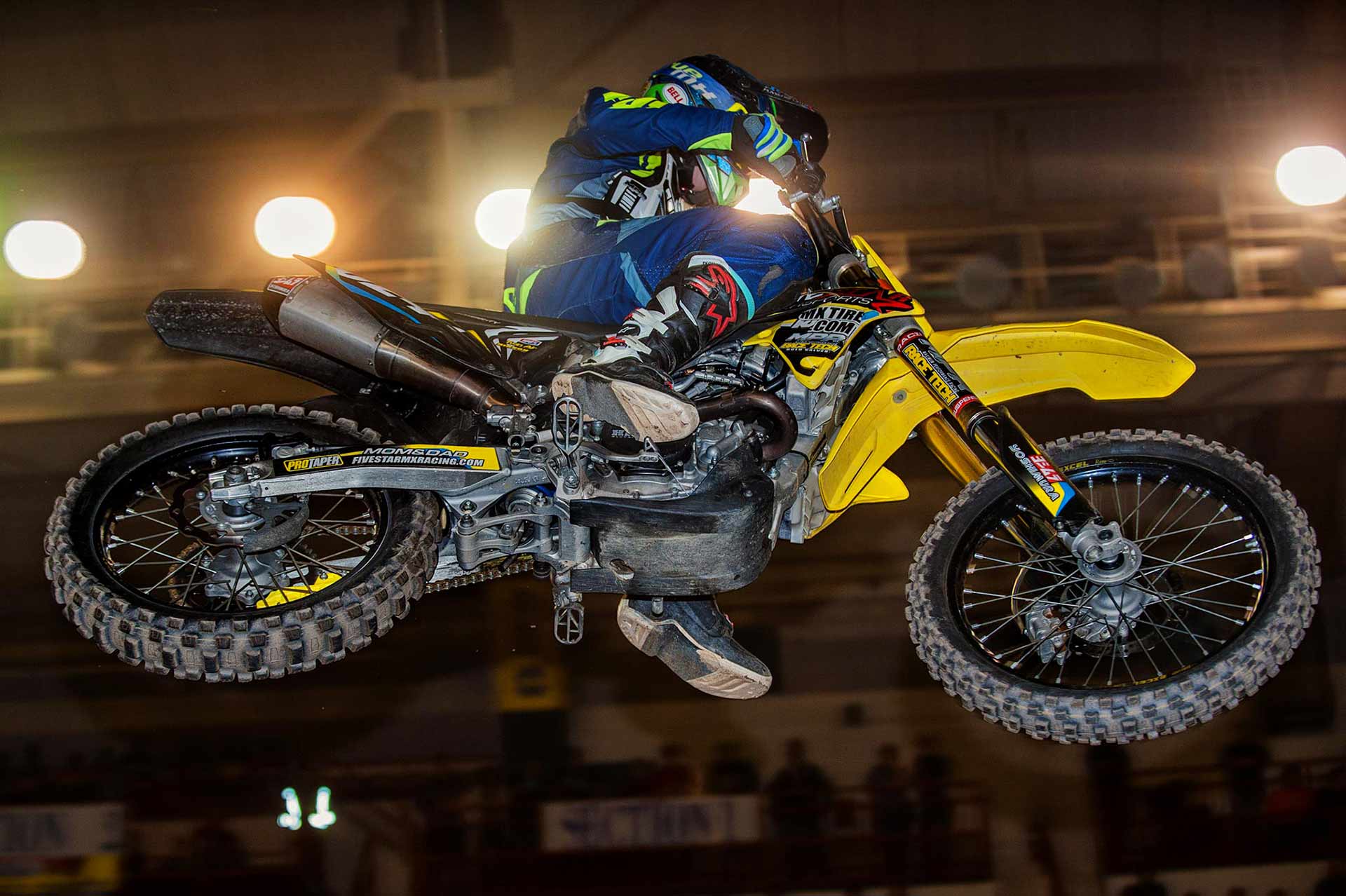 New Photos From Motorama 2018 Are Now Up
You can now see new photos of Motorama 2018 here at this link!

Motorama 2017 has come and gone once again. As always it's one of my favorite events to photograph each year. With over 1 million square feet of exhibition space and nearly every inch of it filled there are plenty of events to photograph. It also gives me a chance to meet with old friends that I only get to see once a year. Ya can't beat that, can ya?
Update: I had originally planned to update live from Motorama at the Pennsylvania Farm Show Complex this year. Unfortunately WiFi at the Complex was down this year and I wasn't able to. For whatever reason there was no WiFi connection for the press, or anyone, this year. Either way I guess it's better late than never so here we go.
Day one we stared shooting the crowd as they gathered outside the main entrance. Though you can't see from the photo it very nearly wraps around the front of the Farm Show Complex to the right and to the left of the main entrance. The photos below were shot perhaps 15 or 20 mins before the doors opened.
There were also a few people out front running their RC Cars over a pile of snow while people waited in line. Watching was fun and it helped time pass faster on that chilly moring.
Speed Show At Motorama 2017
The Pennsylvania Farm Show Complex here in Harrisburg, PA is a large place. Since I had all of my gear set up on the South side by the McClay Street entrance I grabbed a few shots of the Speed Show first. Before the weekend was over I'm sure that I walked from one end of the complex to the other 20 or 30 times but we have to start some place.
Below are just a few shots from the Speed Show. They include a race car, toy cars, and a tree hugging hippie mobile. Well, it was actually a VW Bus but hippie mobile sounded better.
Super Cool Pink Hair
She was a lot of fun and not above giving back any harassment that I would dish out.
One of the vendors in the Speed Show had this super cool pink hair! I obviously felt it was my duty to spend a few minutes picking on her. I do that sort of thing, ya know? Sunday I went back to get her name for the caption of the photo but sadly she wasn't working the second day. That was a bummer. She was a lot of fun and not above giving back any harassment that I would dish out. My favorite people are those that can give as well as that get. That's what I get for forgetting to bring my notepad that first day.
Arenacross Races
Though there is no particular order that I photograph the events one of my favorites year after year are the arenacross races. They were the highlight of not only Motorama 2017 but every Motorama event. Shooting the races out on the track is a thrill that I just can't explain in words. You are constantly turning as speeding motorcycles are screaming past on both sides. This year I had to jump out of the way five times with two very close calls.
Video Of The Arenacross Races
Below is a short video of one of the arenacross races from the floor of the main Arena. It's not fantastic quality as I captured it with my cell phone but it'll give you a small idea of what it's like to be out there. It's exhilarating to say the least!
Ms Motorama 2017 Bikini Contest
The first scheduled event that I photographed was the Ms Motorama 2017 Bikini Contest Saturday afternoon. Year after year this thing draws a huge crowd inside the Tuner Wars event. This years Tuner Wars bikini contest was won by Amanda Finkbiner pictured below.
More Photos From Tuner Wars
I also grabbed a few more photos from the Tuner Wars side of Motorama. These included an antique truck that I thought was cool as hell! There were also sports cars and classic cars and muscle cars.
The Crowning Of Ms Motorama 2017
The last big event that I shot this weekend was the Sportswear Competition and crowning of Ms Motorama 2017. This year the crown was won by Tara Thorson. Sadly I really don't have any good shots of her this year. What's worse is that I've been rooting for her to win the crown for at least the last 3 years. How pathetic is that?! Either way here's a few shots from booth the Sportswear Competition and Tara's crowning.
That's A Wrap For This Year
I guess that's a wrap for this year. There are plenty more photos where these came from but I certainly can't place them all here. I hope however that you enjoyed what is here. As always I'm already looking forward to Next year!
Photos From Motorama 2015
Last year was the first Motorama I've missed since 2008 so I don't have anything for 2016. You can however view my images from 2015 at the link below.
Follow Me on Facebook and Twitter
Be sure and follow me on

– Facebook and

– Twitter to keep up with all of my latest photos and events.