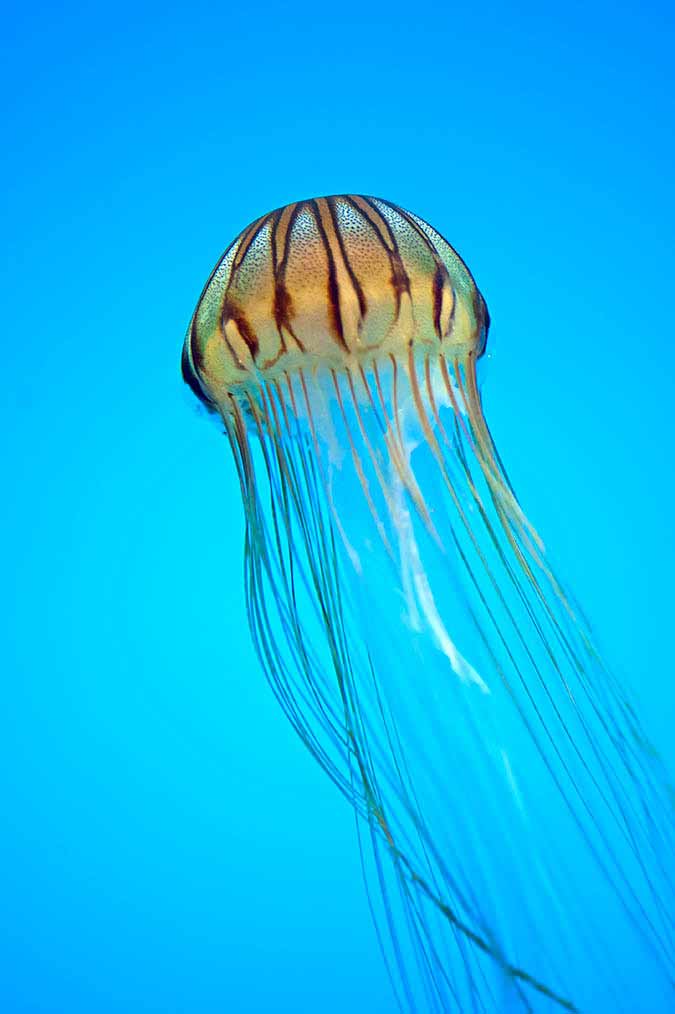 Today we're going to talk about jellyfish! Well, to be specific we're going to look at photos of jellyfish.
Yesterday I snapped a lot of great photos while visiting the National Aquarium at Inner Harbor in Baltimore. Though the wife and I go to the harbor a few times of year we've only taken time to visit the National Aquarium once before. It's a fantastic place and one that just seems to bring out my child like enthusiasm. Well, perhaps it really doesn't take a lot but, hey, that's just me.
The National Aquarium
501 E Pratt St, Baltimore, MD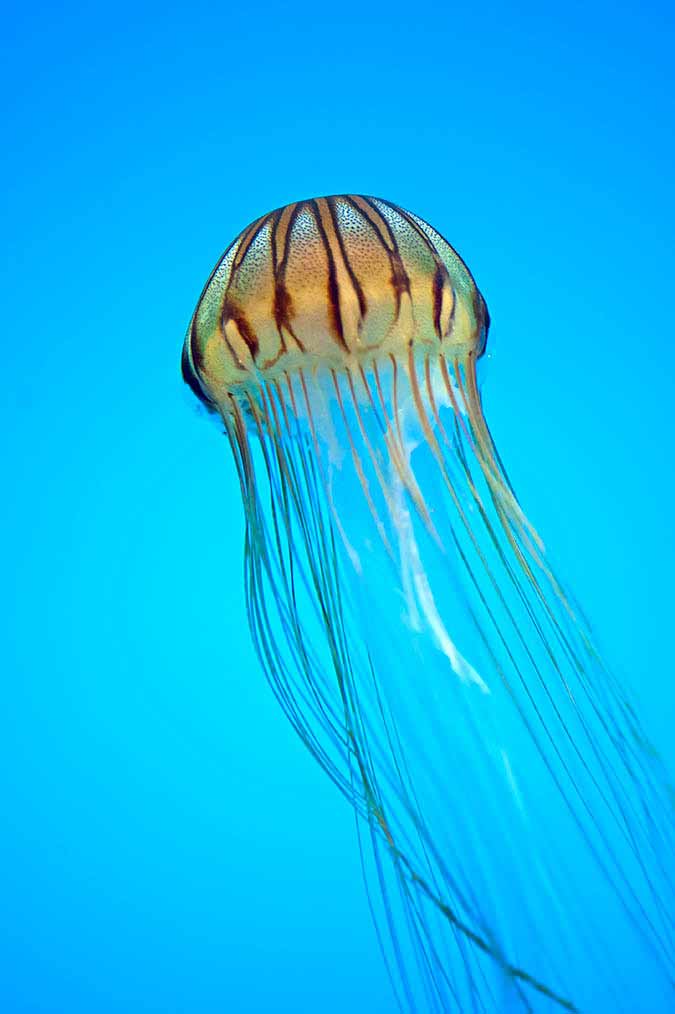 Northern Sea Nettle, (Jellyfish)
at the National Aquarium, Inner Harbor, Baltimore Maryland
The Amazing Jellyfish Exhibit at The National Aquarium
While at the Aquarium I got a lot of great photos. Hell, it's almost impossible not to. There're so many interesting things to see and there's all sorts of sea life there. You'll find sharks, stingrays and all sorts of other fish. I'll post some those photos later this week but today however we're going to look at jellyfish. IN fact we went to the National Aquarium the year the jellyfish exhibit opened. Unfortunately we missed seeing it completely. I guess we just walked right past!
This time I made a point of going to see the jellyfish. I'd been told many times that it's an amazing exhibit. Needless to say everything I've heard about it was true. I never knew that these simple creatures could be so beautiful.
Jellyfish Photo Gallery
Below is a photo gallery with a few of my jellyfish shots from the National Aquarium. included are shots of Moon Jellies, or Moon Jellyfish, the Sea Nettle, the Northern Sea Nettle and the Pacific Sea Nettle
Beautiful Video of Jellyfish at The National Aquarium in Baltimore
Below is a truly beautiful video of the jellyfish at the National Aquarium in Baltimore. The video is by Zzx4k. Be sure to check out their YouTube Channel.
Stop by and Visit the National Aquarium
If you ever travel to Baltimore be sure to visit the National Aquarium. Also make a point not to miss the jellyfish exhibit. You will not regret it. As for me? I was mesmerized like a 4 year old child!
[button url="https://www.barrykidd.com/contact/" style="flat" background="#000000″ size="8″ center="yes" title="Let's talk about your photography needs and see how I can help you reach your goals"]Schedule An Appointment To Discuss Your Project![/button]
Follow Me on Facebook and Twitter
Be sure and follow me on

– Facebook and

– Twitter to keep up with all of my latest photos and events.