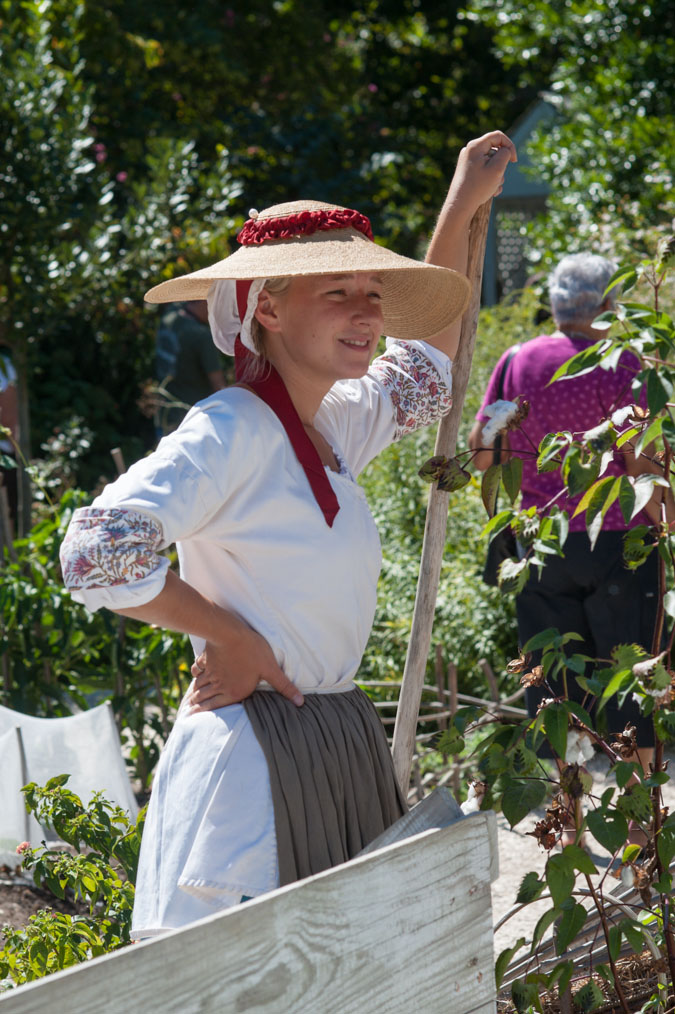 Photos of My 2 hour visit to Colonial Williamsburg. Colonial Williamsburg is a lot like Disney World. You simply can't visit the place in one day. There's so much to see and it's all interesting. It's something that you want to take your time with rather than rushing through. Trust me. I'm talking from recent experience here.
With this in mind, yesterday the wife and I were on our way back to Pennsylvania from Virginia Beach. While driving we decided to make an unscheduled stop in Colonial Williamsburg. My wife had never been and the last time I went was in 1972. At the time I was eight years old. Anyway, It seemed like a good plan so we stopped.
When we got to the ticket counter at 12:00 Noon and explained to the woman behind the counter that we wanted a single day pass she looked at us like we were Special Olympic. The park after all closes at 5:00. Though it would've been nice to stay a little bit longer we still had a long trip back to Pennsylvania ahead of us. The more time we spent in Colonial Williamsburg, the harder Monday morning was going to be. Either way we paid our 80 some dollars and went in to see the park. Since we live in Pennsylvania after all it wasn't something that we could do or see everyday and that made the $80.00 a bargain.
The Walk to Colonial Williamsburg
Since we limited ourselves to a two-hour visit we obviously decided to walk the historical path from the visitor center to Colonial Williamsburg. It's about a 10 minute walk and being on a two hour limit why on Earth would we take the bus! In the end I'm glad we did because it was a very nice scenic walk and we saw things we would have otherwise missed.
The first thing we came upon was a colonial farm. It was actually quite cool because it was a working farm. Everything was done like it was in the days of of old. There was a smokehouse, and tobacco barn, livestock and the kitchen amongst other things. For those of you that don't know in the 18th century the kitchen was kept separate from the main house. Regardless of whether you were wealthy or poor your kitchen was a separate building.
You can see more photos in the Gallery at the bottom of the page
The Governor's Palace and The Palace Green
Since we walked in on the backside of the town our first stop was the Governor's palace. Unfortunately we could not take the tour. It was about 40 minutes long. We did however get to see the cellars, the smokehouse and other back buildings as well as the governor's kitchen.
The kitchen was really cool because there was actually a cook and his assistant cooking traditional foods from the day. Since I'm originally from Virginia I grew up eating smoked Virginia ham. We would raise and smoke ourselves, Yep, I'm that hillbilly. On the farm that I grew up on we slaughtered our own pigs and had our own smokehouse. Anyway, the ham that was laid out on the table in the kitchen looked absolutely yummy. I just wanted reach out, grab it and have a bite.
The cellars underneath the governor's palace were quite large and very dark. I would liked to have used a flash with a diffuser so I can actually photograph the inside of the cellars. Unfortunately it never occurred to me to actually bring a flash along. There were however two small dim lights in two of the cellars rooms that actually cast a very faint pleasing light. Though I had to shoot a very high ISO that created a good deal of noise I was happy with the warm glow of photos as they had a very real look to them.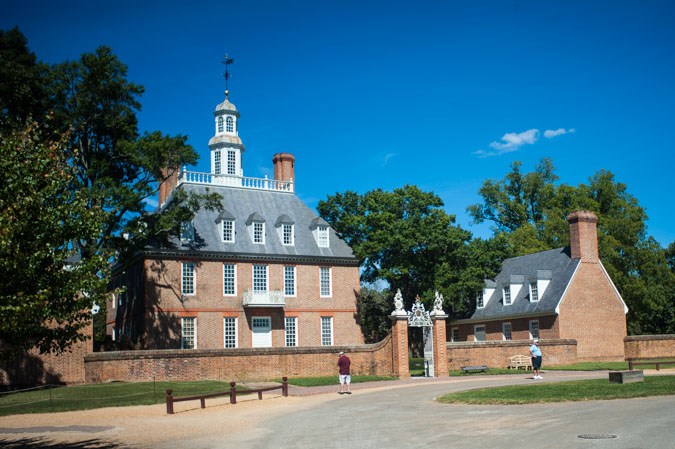 The Colonial Gardens
I believe that one of my two favorite places that we visited was The Colonial Gardens. It was actually really cool and there are lots of nifty things that you could throw your money away on. If you were so inclined that is. There were herbs, things made of glass, things made of clay and all sorts of fun and rustic things. My wife bought several things while we were there. She bought jar of wildflower honey for her mom and since she's a big fan of licorice she bought some licorice root.
The Greenhow Store
I also liked the Greenhow Store. If we hadn't already spent the weekend in Virginia Beach blowing money it would have been easy to spend a small fortune here.
More Photos
While the wife was shopping and looking at the sites, I spent my two hours at Williamsburg calmly photographing anything of interest. I was shooting wide-angle, telephoto and even macro.
In a pathetic effort to help the page loading time to a bare minimum, I'm only going to include a few more photos here. It seems fitting however that any trip to Williamsburg would not be complete without a photo of a soldier or carriage.
While on the visit I shot 288 frames in two hours and most of the photos were acceptable. I have however only uploaded some 50 odd photos to the gallery below.
On one final note, the wife and I have decided that we do need to return to Colonial Williamsburg one of these days and spend more time there rather than the quick little rushed visit we had yesterday. Perhaps with luck we will follow through in return sometime in the future.
Gallery of Photos From My Short Stay in Colonial Williamsburg