Into The Light
Jan 27 2013 · 2 comments · Photography, Street Photography ·

0

Into the Light. WOW! What a unique, unheard and non cliché of name for a photo! Oh well it's fitting for the shot. Anyway I was looking back in my archives the other day I found this photo along with several others that were shot during Scott Kilby's 3rd Annual Worldwide Photo Walk back in 2010. At the time I've never given it much thought and passed it over is one of several photos that just didn't appeal to me. I guess that's one of the pluses of going back and looking at old photos again. Sometimes we find something new or something we missed. Perhaps our taste in what we like and don't like simply changes over time. Who's to say?

The photo is looking up an escalator from a parking garage below in Harrisburg, Pennsylvania.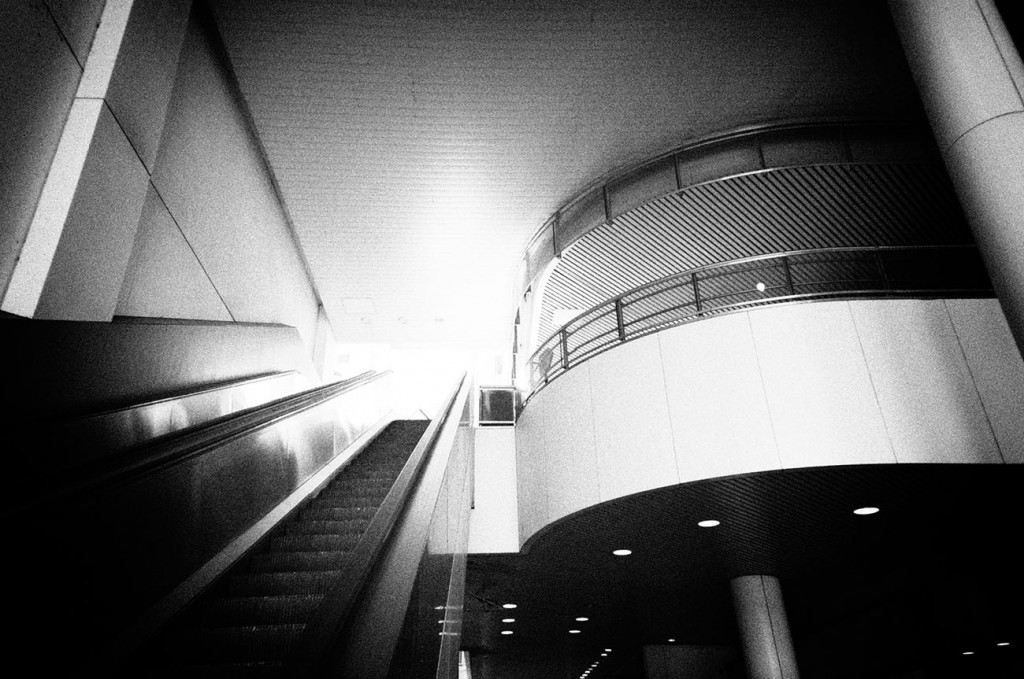 Into The Light
Street Photography by Barry Kidd
Talk To Me People!
Feel free to leave a comment, tell me what you think or what you like. You can also let me know if there's something specific in the world photography would like me to write about.
Are you interested in photos, photography techniques, copyright or licensing information? Drop me a line and let me know and I'll do my best to fill your request.
I'm Spanking New to Pinterest
For you Pinterest fans out there I have finally bitten the bullet and joined the site. Swing by and follow me. As of right now I'm not really feeling the love so to speek. Damn, it sux being the new guy some place.
Thank you and have a great day,
Barry
0
Hey, like this post? Why not share it with a buddy?
Tweet