Video
posts displayed by category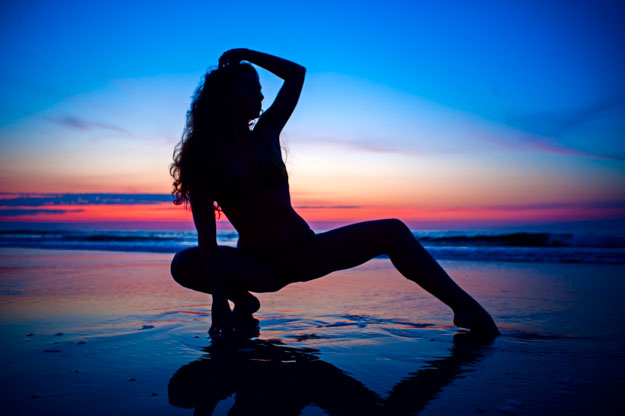 Mar 18 2013
F
or some time now I've been thinking of doing another beach shoot. With Spring finally approaching and the weather get warmer it's starting to sound like a great idea. Although I don't do a beach shoot every year is definitely something that I enjoy.
Locations
Living in East Central Pennsylvania I've found the best locations to go for a beach shoot that's even remotely close to me is the Jersey shore. On two separate occasions I've gone to Cape May, New Jersey. It's without a doubt my favorite location that's close enough for a day tip. It's reasonably isolated and the beach isn't so crowded early in the morning. In late spring or early autumn you can even have the entire beach to your self for several hours.
I've also shot at Seaside Heights, New Jersey. I found out later that Seaside Heights is where Snooki and those other idiots hang out. I never watched the show. I've just heard about it. Either way I didn't like Seaside Heights nearly as much as Cape May. I guess it's a personal choice. Cape May also has the lighthouse down at Lighthouse Point. That's always a plus.
Anyway, in order to get the shots that I want I have to start out early. Here on the East Coast rather than shooting golden hour at sunset we have to shoot golden hour at sunrise. The advantage to this is that we are on the beach before most people are even awake. The disadvantage is that, for a day trip to the beach we have to leave home about 1:00 AM. This way will get to the beach just before sunrise and be ready to shoot.
Photos of Previous Beach Shoots
Video from Lighthouse Point, Cape May, NJ
If interested below is a video on The Cape May Lighthouse, Cape May Point, New Jersey on YouTube by enginenut